Pensacola Beach Weddings
Offering the best in Beach Wedding accommodations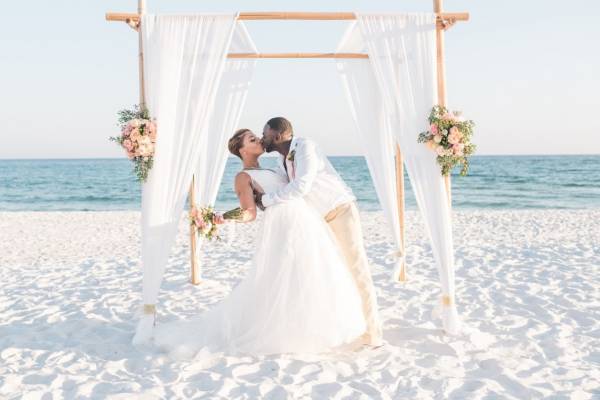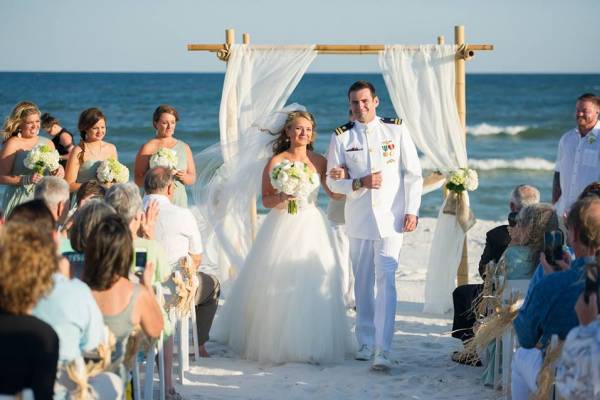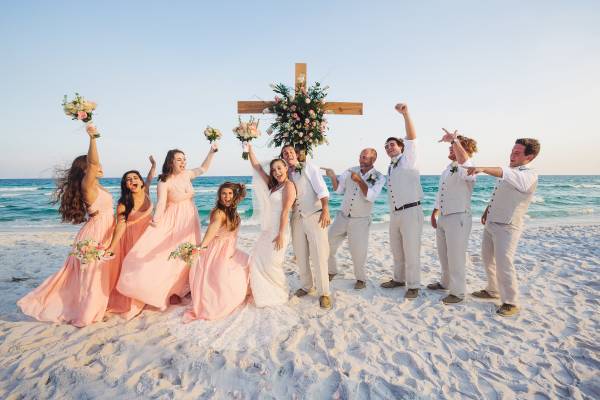 Congratulations on your upcoming wedding!
Paradise Beach Homes offers a large selection of properties to help
accommodate any wedding budget.
Beach and gulf view wedding ceremonies are increasing in popularity. They are romantic, fun and inexpensive alternatives to more traditional weddings. Because of their natural beauty, the Pensacola Beach and Navarre Beach areas serve as a picturesque backdrop for your wedding ceremony or honeymoon location.
Many people from across the nation (and the world) are discovering our beaches as the ideal place for any wedding, large or small. The sugar-white sandy beaches, emerald green waters, and mild, sunny days make for a perfect setting. And Pensacola Beach has the distinction of being among the 17 Florida Panhandle sites that made the "Blue Wave" list of the 49 cleanest beaches in the United States. In addition to the beauty and cleanliness you will find, normally laid-back locals will snap into action to do everything they can to make your "special day" a romantic success.
Call our office for more details about our available wedding homes.
We offer condos and townhomes for out-of-town guests too!
(Maximum of 50 guests allowed)